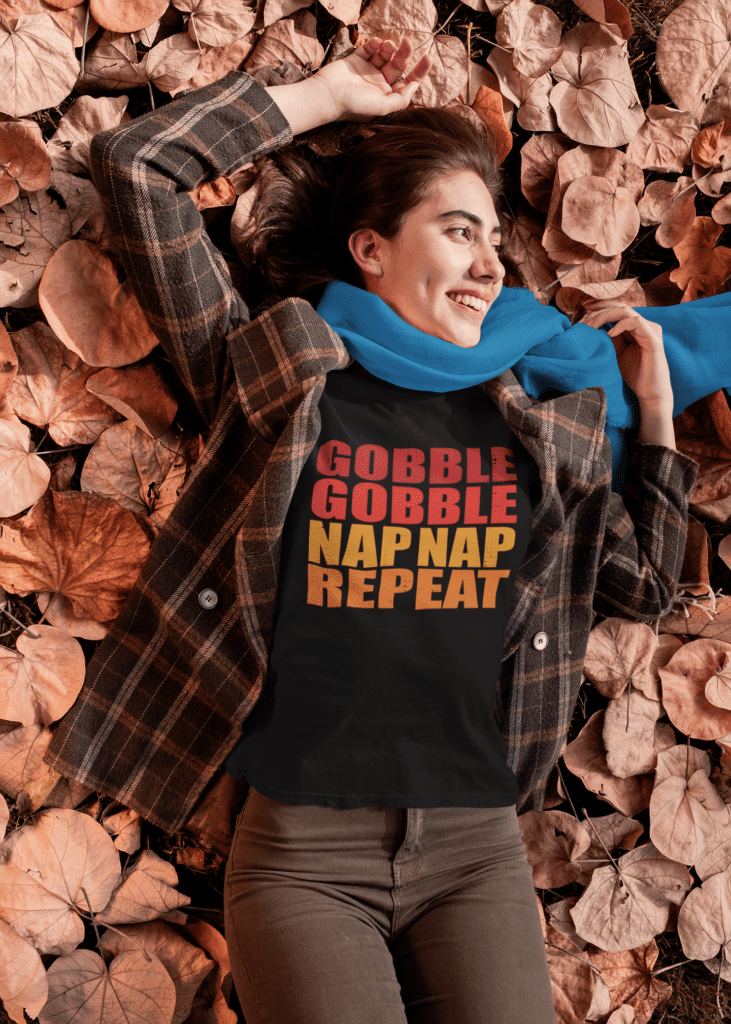 Need something to wear to the family Thanksgiving meal? We have you covered with our women's funny Thanksgiving shirts. Whether you are totally into the holiday or are just there for the food and the football, we have the Thanksgiving shirt for you!
Be sure to check out our full line of men's/unisex funny Thanksgiving T-shirts as well for even more awesome designs.
---
Are you not the serious one at the family Thanksgiving dinner? Did mom always say you were the rebellious daughter? Then we have a great selection of funny women's Thanksgiving t-shirts for you. Raise some eyebrows along with your forks this year at dinner. Grandma might now always approve but the cool people this holiday will be grinning.
All of these t-shirts are cut for women, but we have men's/unisex funny Thanksgiving as well. So grab another glass of wine and take a look at some of our favorite funny thanksgiving t-shirts for this year as well as some of classic Thanksgiving shirts from previous years.
For 2020, our first new Thanksgiving shirt is the "Bring It!" Thanksgiving dinner shirt. Featuring the classic trio of pie, turkey and gravy/potatoes, this is a winner in our book. What needs to be said at any holiday dinner other than "bring it on!"
Next is our "Gobble Gobble Nap Nap Repeat" Thanksgiving shirt. If we are honest, this really is the battle plan for any holiday isn't it? Thanksgiving or Christmas, the meal is the star of the show. Or maybe it is the nap and the leftovers. It is hard to tell.